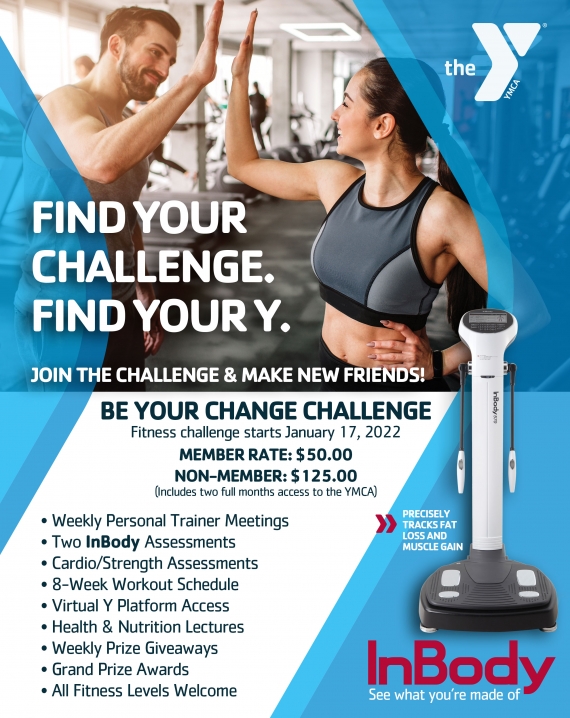 Find Your Challenge
Find Your Y
Be Your Change Fitness Fitness Challenge
January 17 - March 13, 2022
Be YOUR Change is an 8-week holistic program designed to improve strength, cardio endurance, and fitness knowledge, and create daily habits to become your best self!
Participants will receive a t-shirt, 8 weekly workouts, access to Emma Lawson, one of our Personal Trainers, pre and post benchmark strength and cardio tests, lectures about nutrition and health, and access to the Virtual Y platform online library of YMCA workouts for those times when you are not able to access the Watertown Family YMCA facilities
Participants will also be able to track their progress with two included scans from the NEW InBody Composition Analyzer. The InBody 570 has the ability to record and assess individual body mass and other fitness factors in ways the typical scale cannot. 
By submitting their challenge point tracker card to the Downtown or Fairgrounds Welcome Center desk each week, participants will be entered into prize drawings. At the end of the challenge, the top 3 participants with the most points will receive a GRAND PRIZE! Don't worry if you fall off track though, there will also be WEEKLY prizes to win too!