With the help of our personal trainers, the Watertown YMCA is able to get you on track to achieve your fitness goals!
Emma Lawson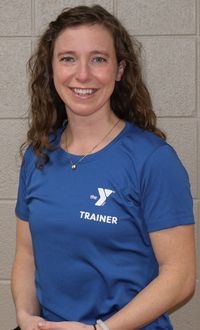 As an NSCA certified personal trainer and an AFAA group fitness instructor with 9+ years of experience in the fitness industry, I understand we are all unique and there is no one-size-fits all fitness program. I love working with my clients to discover their personal goals and helping them develop a passion for health. As a mom of two young kids, I know that life can be busy and it is easy for our health to take a backseat. My goal is to make health and fitness accessible so that it is no longer something on the to-do list, but instead becomes an integral part of everyday life. I find so much joy in working with others and helping them change their lives for the better. In my spare time, I enjoy cooking with my husband, watching my kids play sports, and throwing the frisbee for my lab, Yonah.
ACCEPTING NEW CLIENTS: YES
Mathew Buraczeski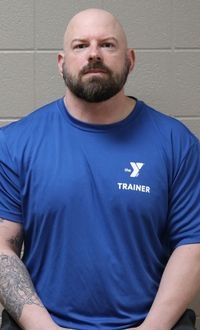 Matt is a retired combat veteran of the United States Army and former collegiate athlete.  He holds a Master's Degree in Exercise Science from California University of Pennsylvania.  He is a Certified Personal Trainer through the International Sports Sciences Association and Performance Enhancement Specialist through the National Academy of Sports Medicine. He has an extensive background in general fitness, powerlifting, sports specific training, and injury prevention with over 20 years-experience in the field.  His approach to fitness emphasizes age-appropriate programming with a specific goal focused mindset on strength, balance, flexibility, and conditioning training.  Matt's favorite client is anyone with a goal and positive mindset to achieve results.  
ACCEPTING NEW CLIENTS: YES